Lloyd Brothers Estate Luncheon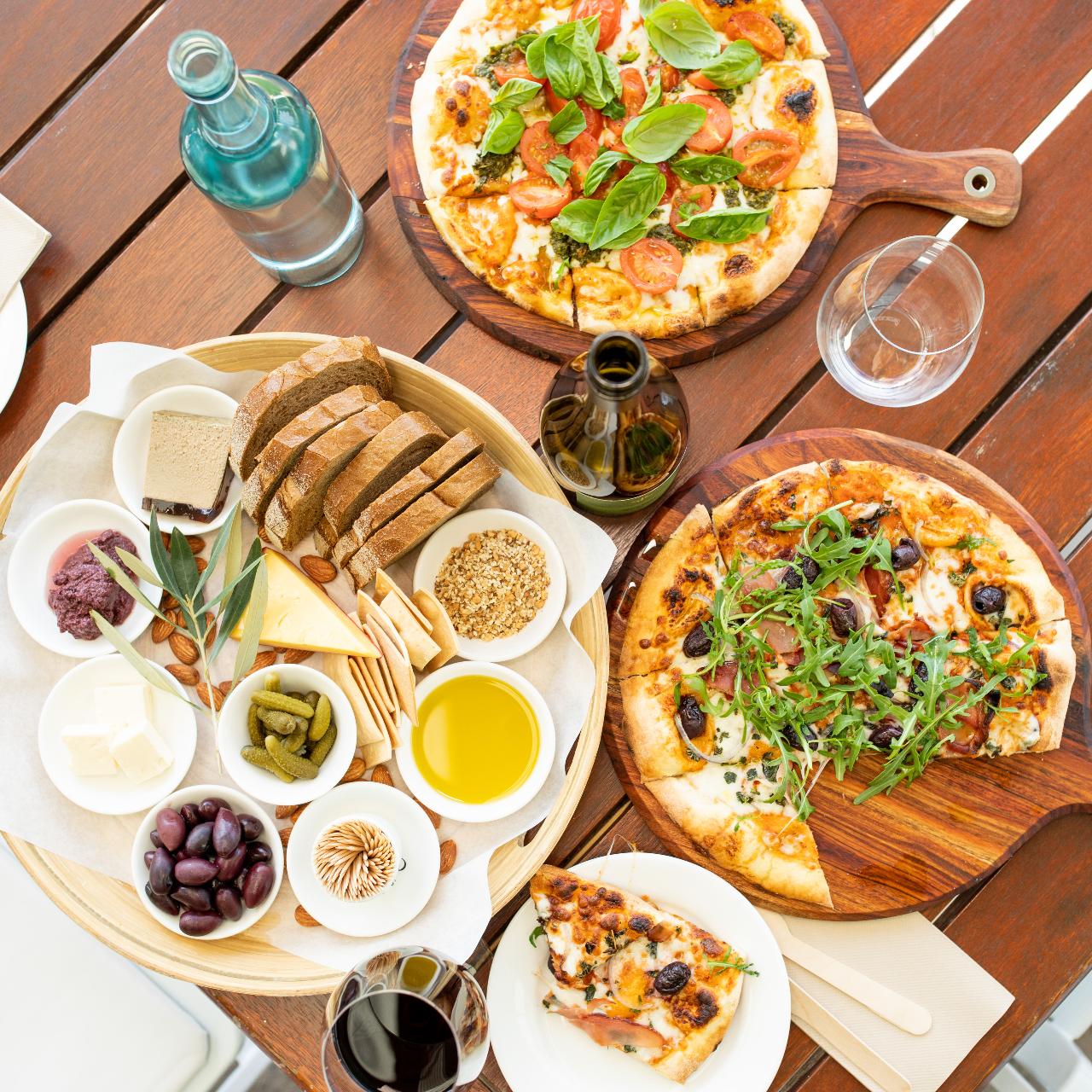 Duration: 3 Hours (approx.)
Product code: PZNUMN
The Lloyd Brothers 'Cellar Door Terrace' is the ideal location for guests to celebrate family gatherings, work functions and special occasions.
The team at Lloyd Brothers will work with you to create a unique lunching experience, set amongst beautiful lawns, wetlands and a historic Olive grove.
We offer a progressive dining experience of dips, arancini balls, regional platters and gourmet pizzas to share.
Drink's menu
Adelaide Hills and McLaren Vale Estate Wines by the glass, by the bottle - Local Beer, Cider & soft drink options
Special requirements catered for: vegetarian, vegan, gluten free, dairy free
Intolerances & allergies will be accommodated for as best as possible, however please be aware that other orders that may contain egg, shellfish, nuts etc, are prepared using the same kitchen. Please understand that whilst all care will be taken, no responsibility will be accepted.